Nowadays, everyone wants to live in their own place not in rented, as soon as they start earning money, and preferably in an area that is close to their office and have schools, colleges, local market & importantly hospitals. And if it is surrounded by the natural plantations and clubbed with some luxury amenities' such as swimming pool, gym, club House, and recreational area and private parking, then it becomes an obvious choice. The people are ready to invest a large amount of money in property, so they look for a flat or villa in their town with such hope only.
Kerala is known as the "God's Own Country" with the fact that color green and blue are spilled generously across the state means a city is full of greenery & oceans. Many people are interested to invest in the properties their and builders in Kerala are offering some good deals too. One of the cities Thrissur, is one of the favorite locations for many and apartments in Thrissur are well developed.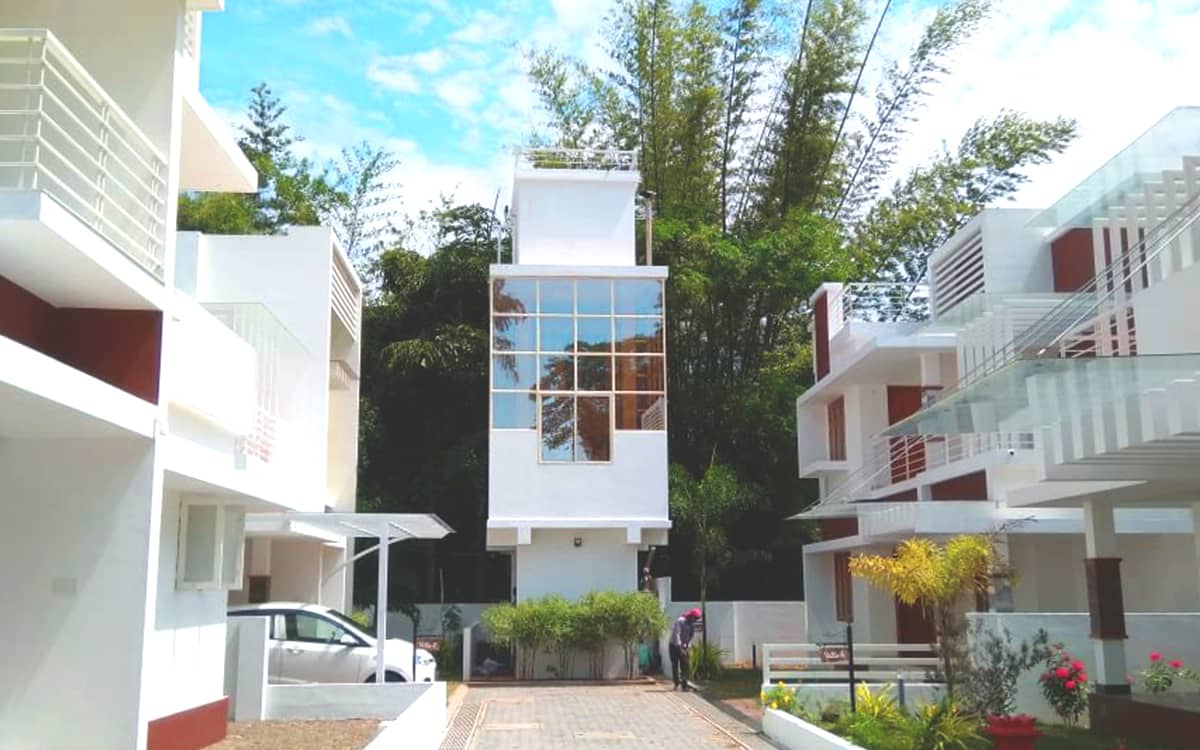 There are many houses available for sale in Thrissur but while buying a flat or villa it's very important that we should know, what are the factors that are to be considered while selecting any property.
Different people have different preferences, but still, some of the things will remain constant or specific while you look out to purchase the apartments in Thrissur. Builders in Kerala are providing different types of flats and villas in different price ranges but you should go with them who offer quality & timely delivery.
So when you look out for a house for sale in Thrissur, consider the following point.
● Price: Price of any flat depends upon the location, cost of land, facilities available, materials used and nature of the project. You should know the prices of the competitive project in that area so that it becomes easy for you to compare the rates. Do a complete survey on the prices of the house for sale in Thrissur that it's not sure that the most economical flat will necessarily is the best.
● Connectivity: When we went for buying a flat the first thing we look out the area, in which flat is situated. Is it connected to the local market, how far it is from the main road and your workplace and does it has good connectivity with schools, hospitals etc.
● Legality: The first & the foremost thing which needs to be taken care while buying the flat is to check is it build on a legal land, its title deed, is it coming under local authority, did they got the necessary approvals for building it and are property documents are in place.
● The reputation of the builder: This is also one of the factors that should be considered while buying a property because it is directly proportional to safety, possession, additional charges, loan facilities etc. So the reputation and name of the builder should be kept in mind because there are a lot of fraud builders and people involved in this sector.
● Safety: This is also one of the most important factors involved that is to be kept in mind while buying a flat or villa. Basic security measures such as land reliability, a natural disaster such as earthquakes and flood resistivity and endurance, safety guards and CCTV cameras are is not enabled in the society or not.
It's important to look out for all these factors, as it is your hard earned money, so use it wisely.