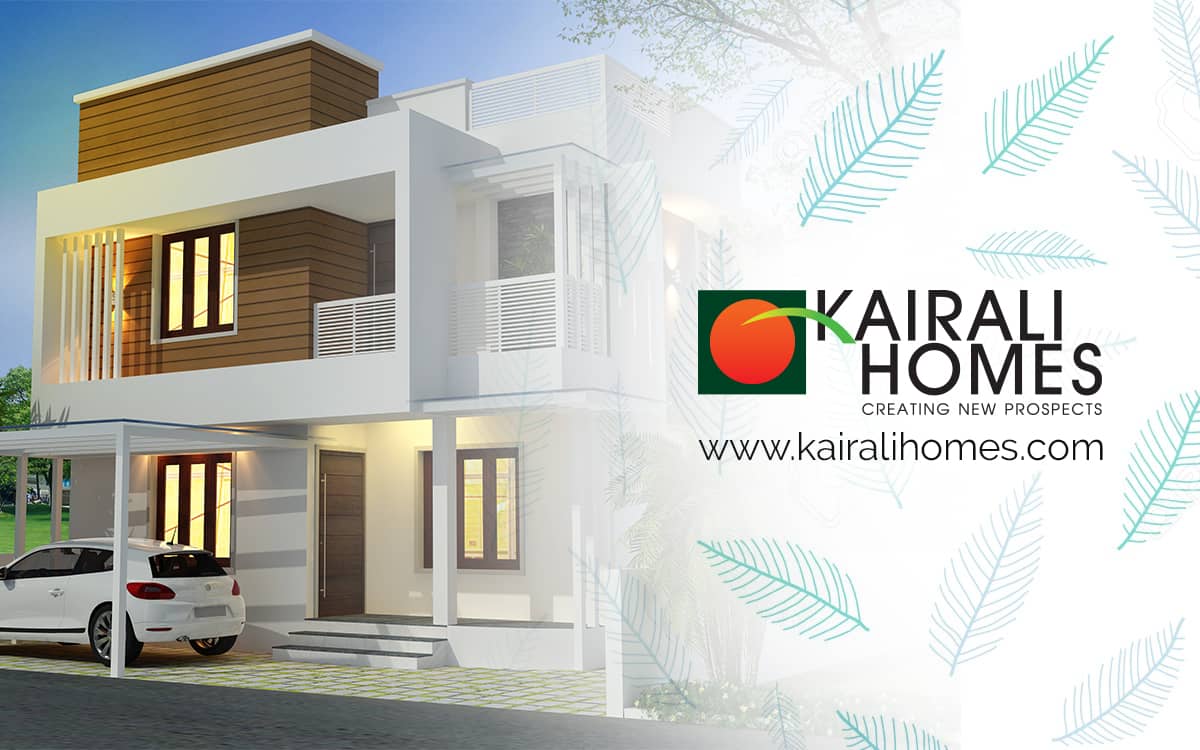 Well, having a dream villa is almost everybody's dream and we at Kairali Homes, are just here to make your dream a living reality! Are you looking for a home that is suitable for your budget and yet offering the most exquisite and luxury features? Then, look no further. At Kairali Homes, we are the country's emerging and leading residential builder and have been the preferred choice and selection of all our clientele in Kerala.
With an experience of more than 20 years in the construction and building industry, we truly believe in the concept of continuous learning and evolving as per our clientele requirements and desires. We also take esteem pride in announcing that our project of Kairali homes by the name of "Prayag Apartments" in Thrissur is selected as the outstanding budget apartment of Kerala. So far, we have successfully completed three astound projects and one luxury villas in Thrissur on the specified delivery time. For the same reason, we are reckoned as one of the best builders in Thrissur.
Why to choose Kairali homes for an elated lifestyle and luxury experience?
As one of the best and renowned builders in Thrissur, we, at Kairali Homes offer abodes which are highly sustainable. As compared to individual and independent houses, Kairali Homes take less space yet by providing enough space to live comfortably and enjoy life. Our homes are specifically designed and constructed with an aim to avoid wastage of available space and hence they are space friendly and economical.
The construction sites of Kairali Homes are well utilized, maintained neat, and clean. This helps to improve and enhance the overall look and appeal of the homes that further creates a positive ambiance without much wastage of resources.
There are many villas in Thrissur but none stands against the quality and construction value as compared to Kairali Homes in Kerala. As the most preferred and trusted builders in Thrissur, Kairali Homes offers some of the most unique yet affordable amenities and facilities that are not available with the independent homes and villas in Kerala.
Kairali Homes offer you amenities and facilities like lift, party area, recreation area, generator, solar panel, ample and secure parking, security, rainwater harvesting and waste management. These are some of the facilities which add much value to our homes and make it suitable and affordable for a desired living lifestyle.
One of the best and unique benefits of Kairali Homes villas in Thrissur is that these are located far away from the hustle bustle and noise pollution of the city. Here in, you can feel relaxed and rejuvenate your spirits from the hectic and stressful life of the urban world.
The other good thing about our Kairali Homes project is that these are affordable and suitable for your home needs and budget. As one of the best-constructed villas in Thrissur, Kairali Homes are constructed in a way to utilize less power that further facilitates in conserving energy resources.
To maintain our rapport and reputation as the best builders in Thrissur, we have purposely constructed Kairali homes in a way that makes it highly accessible and commutable by all means of transport. You can easily reach these villas in Thrissur by road, train, and air. However, the nearest airport is Nedumbassery.
If you wish to find your dream home in Kerala, Thrissur, you know where to find it. If you have any queries or related concerns, please feel free to drop in at our office or else you can get in touch with us via mail and our representatives will get back to you shortly.